Patient Transport Officer Job – Mater Hospital – Sydney
Patient Transport Officer Job – Mater Hospital – Sydney
Permanent Part Time – 13 hours per week (Thursday/Friday).
Opportunity for additional hours – Sat/Sun/Leave Cover
The Opportunity
Mater Hospital has an available permanent part-time role for a transport officer.
The Transport Officer is responsible for a safe, courteous and efficient transport service for clients of the Mater Hospital. Operating on a variety of shift types, the transport officer provides a non-emergency patient transport service, however, may be required to drive the vehicle in both emergency and non-emergency conditions to ensure safety and best outcomes for patients.
---
NOTE: Patient Transport Officer Jobs in Sydney, NSW. This Patient Transport Officer Job is an example of the type of career you can have when you have attained pre-hospital health care qualifications such as the HLT31115 – Certificate III in Patient Transport. The ParamedicineOnline encourages you to conduct your enquiries.
---
Requirements
CPR and basic first aid training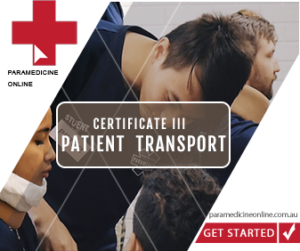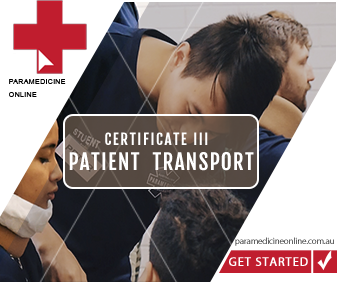 Tasks of the Patient Transport Officer include:
Leading patient scheduling in conjunction with the multidisciplinary team.
Ward consultations for pending Day Therapy patients to deliver education on program and book in initial appointments.
Delivery of routine care and transportation for non-emergency patients to and from healthcare facilities, clinics, day therapy and private residences.
Assist clients on and off the vehicle and into their homes if necessary.
Maintain vehicle in a clean and safe condition.
Undertake daily vehicle maintenance and inspections.
Maintain effective professional relationships with health and community-based service providers, clients and others.
The candidate must have:
Current unrestricted NSW Driver's License
Experience with patient transport and service delivery
Ability to operate as a medical team member in a patient transfer situation
Ability to work closely with health professionals at both a clinical and administrative level
Excellent interpersonal and communication skills
Basic computer skills
Mater Hospital offers all employees the ability to maximize their income by reducing tax payable through salary sacrificing. They also offer their employees career-pathing and ongoing development and learning.
[maxbutton id="8″ url="https://www.seek.com.au/job/38683545?type=standard&searchrequesttoken=d990d6f2-17a3-41f4-b091-6c8a6996e07c" text="APPLY NOW FOR THIS PATIENT TRANSPORT OFFICER JOB HERE" ]