Paramedic Job Northern Goldfields St. John Ambulance


Hiring: Full-time Paramedic in Northern Goldfields
St John Ambulance
Leonora 6438, WA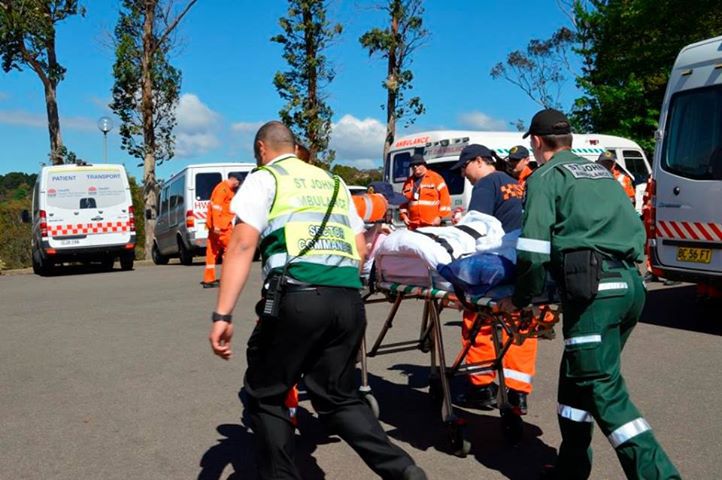 Paramedic Job Northern Goldfields St. John Ambulance
St John Ambulance's Country Community Service is dedicated to care for all vulnerable people through sustainable, reliable, and compassionate service. Paramedics that share the same enthusiasm for serving their community could apply for the full-time position.
The Country Community Service program covers several states and territory. You will be frequently working with other community paramedics stationed in the local area.
Your roles as Paramedic Job Northern Goldfields St. John Ambulance include:
Active participation and give professional advice to community committees and volunteers. To further improve current ambulance services for the local community.
Encourage self sufficiency of sub centres in taking ambulance calls and handling emergency situations.
Plan, coordinate, and mobilize community volunteer programs in local and regional events for effective recruitment.
Supervise regular volunteer training programs.
Maintain good relations with other health care services providers to ensure high standard of care is rendered for all citizen in the local community.
This is a 12-month posting. The Successful Country Paramedic for this 12-month posting will be required to relinquished their permanent country position on acceptance. They will return to metro operations upon the completion of posting.
Location: Northern Goldfields
Work Type: Full-Time
Classification: Healthcare & Medical Ambulance/Paramedics

Requirements & Qualifications:
Accomplish two phases:
Stage 1 – Assessment Phase
Submit your resume, cover letter, and answered online workstyle questionnaire.
Submit complete selection criteria as per the attached document.
Complete the Self-Assessment Health Screening Questionnaire.
Undertake three externally administered assessments which include psychometric, psychological, and safety assessments.
Stage 2 – Interview and Feedback Phase
Behavioral panel interview.
Line manager performance assessment.
Country relief feed back.
The Employer: St. John Ambulance
Active in Australia for over 130 years, St John Ambulance Australia is a self-funding, charitable organisation active in all States and Territories, dedicated to helping people in sickness, distress, suffering or danger. Providing services to a broad scope of the community, St John Ambulance Australia is the country's leading supplier of first aid services and training.
We have been active in Australia for over 130 years, and internationally are part of a wider organisation with a long and honourable history. St John Ambulance Australia provides a myriad of services within the community, from ongoing services for the aged or infirm to first aid services for special events. Here are just some of the things we do.
First Aid training (Over 500,000 first aid certificates last year);
First Aid kits;
First Aid and Health Services at community and public events, and assistance during national disaster relief, through volunteers (16,000 volunteers deliver 1.2 million hours of volunteer service treating over 100,000 people each year.);
A range of community care services for the aged, the infirm, the immobile and lonely, provided by 2,000 volunteers;
Ambulance services in Western Australia and the Northern Territory (3,500 paid and volunteer ambulance officers);
Funding and support for Ophthalmic services at the St John Jerusalem Eye Hospital, in East Timor and in Australian communities;
A national youth development program for more than 4,000 young people aged 8 to 18 years;
Public access defibrillators throughout the Australian community.
First Aid training for school students
First Aid training for learner drivers.
Internationally St John are part of The Order of St John with a long and honourable history.
Apply for Paramedic Job Northern Goldfields St. John Ambulance here
Click [maxbutton id="7″ url="https://au.jooble.org/desc/-4564748515165025492?ckey=paramedic+jobs&rgn=-1&pos=9&elckey=-5537984009295242538&sid=5035655388890220724&age=144&relb=70&brelb=70&bscr=497,4232&scr=497,4232&iid=7153046408169184142″ text="APPLY NOW"]  to submit your application.