Offshore Paramedic Job Western Australia Sonic HealthPlus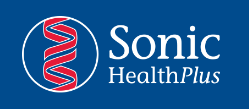 Hiring: Offshore Paramedic Job Western Australia Sonic HealthPlus
Sonic HealthPlus Offshore Paramedic Job Western Australia
Sonic HealthPlus, a leading provider of corporate medical services, is looking for an experienced offshore paramedic. It currently seeks a paramedic willing to work in a remote location. The successful applicant will be part of the organization's Site Services team as a casual.
The applicant's duties on the site will include rendering initial emergency services and promotion of well-being for on-site personnel.
Requirements & Qualifications:
Bachelor of Paramedical Science or equivalent
Helicopter operations experience
5 years of experience or more in offshore medic environment or similar roles
Possess TBOSIET
Current ALS/MSIC
Advanced Trauma Management/PHTLS
Experience with rescue and extrication techniques
The Employer: Sonic HealthPlus
Sonic HealthPlus is Australia's leading provider of occupational healthcare and general medical services.
Our mission is to deliver best-practice healthcare solutions to customers by way of our national network of medical centres, site services and alliance clinics.
With over 50 years' experience, we understand the importance of protecting the health and wellbeing of your company's greatest asset – its workforce. It is for this reason we employ and work with some of the best and most experienced health professionals, including specialist occupational and environmental physicians, general practitioners, allied health professionals and medical support staff.
Location: Western Australia
Work Type: Casual
Classification: Healthcare & Medical Ambulance/Paramedics
Apply for this offshore paramedic job with Sonic HealthPlus here
Click [maxbutton id="7″ url="https://shp.taleo.net/careersection/ext/jobdetail.ftl?job=WES00000D&tz=GMT-05:00&utm_source=Indeed&utm_medium=organic&utm_campaign=Indeed" text="APPLY NOW"]  to submit your application. Immediate short listing for the position will done but position can be closed earlier than stated. Short-listed applicants will be the only ones contacted.