Emergency Response Team Trainer Sunshine Coast ERMQ
 Hiring: Emergency Response Team Trainer Sunshine CoastQLD ERMQ
Emergency Risk Management Queensland (ERMQ) Emergency Response Team Trainer Job
Emergency Risk Management Queensland, a multidisciplinary public safety organization that provides consulting, public safety training and professionals capable of working under industry workplaces, is searching for a full-time emergency response team trainer to work in the field, facilitate the education, training and assessment of client staff and public students in both a practical face-to-face and theoretical environment.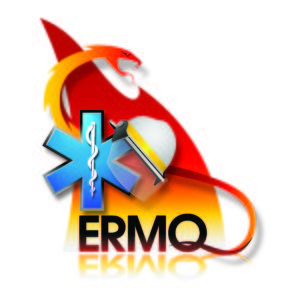 Location: Sunshine Coast, Queensland
Work Type: Full-time
Classification: Healthcare & Medical Ambulance/Paramedics
Requirements and Qualifications:
Mines Rescue experience of 5 years or more
Certificate IV in Training and Assessment TAE40110 or higher
Certificate III Mines Emergency Response and Rescue or higher
Latest certifications all levels of First Aid, Road Accident Rescue, Working at Height and Confined Space.
Willingness to acquire a Blue-Card Working with Children.
Undergo National Police Check
Drivers licence
Proficient of course in all forms of communication – written and verbal forms. Communication skills should be suitable for facilitating learning and teaching.
Additional Requirements (ideal but not required:
PUA30613 Certificate III Public Safety
The Employer: ERMQ
Emergency Risk Management Queensland's goal is to meet or exceed our clients expectations by continuously improving and updating the skills and resources needed for Training and Development. We are committed to continuously providing a high standard of training and services.
Go to the Emergency Risk Management Queensland for more information on how to work with this company. [For paramedics in training, this is the perfect opportunity to grow your network of contacts. ]
Our aim is to have satisfied customers and clients which receive quality training in a safe and enjoyable environment and maintain a passion for safety.
Apply for this emergency response team trainer job with ERMQ here
Click [maxbutton id="7″ url="https://au.indeed.com/cmp/Emergency-Risk-Management/jobs/Emergency-Response-Team-Trainer-b15f070c2d3dd6c6″ text="APPLY NOW"]  to submit your application.