What is an Emergency Services Officer (ESO)?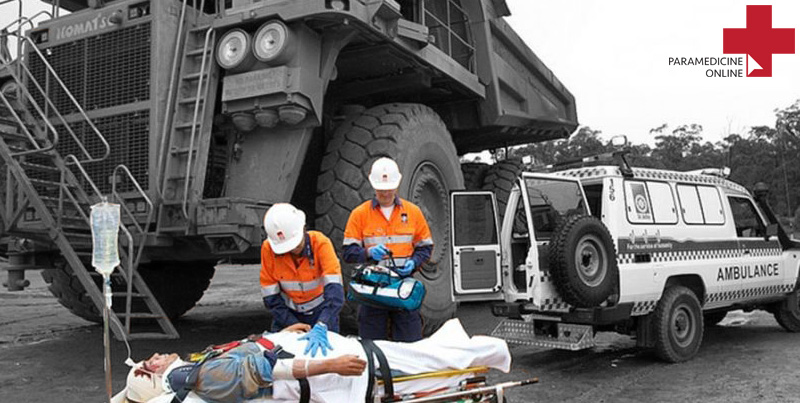 What is an Emergency Services Officer (ESO)?
A Medical Emergency Services Officer is typically responsible for Medical and sometimes Fire rescue on large mine sites. The mining industry is prone to both minor and major injuries and as a result, most mine sites will have on-site Medics to assist in medical treatment and basic life support.
This is a popular career path for those who want to help people and provide medical care. It is an alternative to becoming a Paramedic as both jobs have similar technical skill sets.
What are the tasks of an ESO?
This will change from site to site depending on your qualifications and the size of the mine site and worker numbers.
Tasks may include, but aren't limited to:
Injury management; including paperwork, liaising with patients, physios, doctors and Human Resources department.
Undertaking random drug and alcohol testing, an essential component of WHS on a mine site.
Providing medical clearances to potential employees and return to work employees.
Administering flu vaccinations.
Fever temperature checks.
Responding to minor or major on-site injuries and providing medical care.
In extreme situations administer basic life support.
Mental health assessments and recommendations.
Respond to vehicle accidents.
How much money does an ESO make?
It's no secret that working in the mines in Australia usually has attractive salaries. A medic in the mines can earn from $80,000-$130,000+ and sometimes even more depending on experience, overtime and additional allowances.
This job can sometimes be know as:
Medical Emergency Services Officer
Mine Site Medic
Industrial Medic
Underground Medic
Mine Rescue Medic
Emergency Response Coordinator
Finding ESO jobs online
Quick links to ESO jobs on SEEK and JORA, Indeed.
Be aware of Indeed jobs are the search terms are vague and can produce some bad results. Go deeper with your search. We only used the Emergency Services Officer jobs keyword to search for the job. Remembering, job sites such as Indeed are what we call aggregator websites, who collect jobs from everywhere on one place (their website) – then offer a link to apply for the job or find out more info.
How do I become an ESO?
Typically the minimum requirement is the HLT41115 – Certificate IV in Health Care, however having the HLT51015 – Diploma of Paramedical Science is a major advantage when applying for ESO roles.
Does this career path interest you? Are you drawn to a career as a medic or ESO?
One of the first places to start is to tell us a little about yourself by completing a career pathway plan!
This will tell you a little bit about the industry – and from there, it's easier to work out exactly what you need to do next. They're easy questions to answer, such as how long have you thought about becoming a Paramedic, how much do you know about health care, which areas you'd like help with (learning, communications, computer skills etc).
More information on becoming an Emergency Services Officer on our partner website.