Non-Emergency Patient Transport Officer Job


Non-Emergency Patient Transport Officer Job – Sydney
Operating from various metropolitan and regional areas, this company is currently recruiting for suitably qualified Non-Emergency Patient Transport Drivers to join their team across multiple locations in Sydney, Central Coast, Hunter and Illawarra on either a full time-fixed term or casual basis.
---
NOTE: This Non-Emergency Patient Transport Officer job is an example of the type of job you can obtain when you have attained pre-hospital health care qualifications.  Paramedicine Online  encourages you to conduct your own research on the online jobs boards such as SEEK, Indeed and Jora.
---
Non-Emergency Patient Transport Officer Job – About the role
As part this role you would be responsible for:
Driving of NEPT Ambulance in a safe and responsible manner, please note that SMA ambulances weigh up to 3 tonnes and are over 6 metres long so previous heavy vehicle driver experience is preferred
Assessment and implementation of immediate 1st aid patient care for patients in line with SMA's policies and procedures as required.
liaising with relevant health care providers;
ensuring appropriate documentation, statute and clinical requirements and guidelines are maintained and in accordance with SMA's policies and procedures;
Ensure the security, safety and maintenance of allocated equipment and goods, to support effective functioning in accordance with SMA transport Ambulance standards.
providing appropriate patient care and comfort; and
ensuring vehicles and equipment are cleaned, maintained and stocked in a state of readiness.
Benefits and perks
SMA offers a dynamic work environment with ongoing training and development. Operating a fully equipped modern fleet of vehicles, SMA is a preferred supplier for both private and public health facilities and providers in NSW.
It is SMA's mission to provide a supportive culture for its employees to thrive within towards achieving excellence at all times.
Skills and Experience
To be eligible you must hold the following:
a current unrestricted manual driver's licence (an unrestricted NSW manual heavy vehicle drivers licence would be well regarded);
a demonstrated good driving record;
current first aid certificate and CPR
a national police check (no older than 3 months);
current Working with Children Check for Paid Work;
current and up to date Record of Immunisations; and
evidence of your right to work in Australia.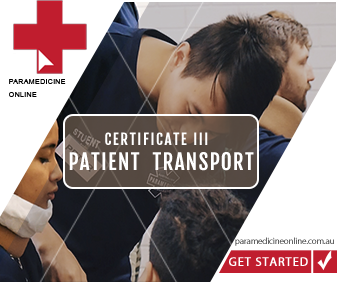 In addition you must be medically fit to undertake the inherent requirements of the role and be able to work across shifts and various locations in metropolitan and regional NSW.
a positive outlook and disposition with a flexible approach to adapt to business needs and hours;
a professional approach and ability to remain calm under pressure;
an ability to maintain confidentiality and patient sensitivity;
Excellent verbal and written communication skills
self motivation including a commitment to continually improve and update skills; and
ability to work in a small team environment.
To upload your detailed resume and supporting documentation by clicking the apply button below.
The application form will include these questions:
Which of the following statements best describes your right to work in Australia?

Do you have a current Australian driver's licence?

Do you have a current Police Check (National Police Certificate) for employment?

Do you have a current Working With Children (WWC) Check?
About the business
State Medical Assistance (SMA) is an accredited and quality certified provider of non-emergency patient transport, event emergency care and onsite medical support services in NSW.
[maxbutton id="8″ url="http://https://www.seek.com.au/job/38310700?searchrequesttoken=4f300a04-e0d0-4a1c-9c72-b67c0e45ead3&type=promoted.com.au/enrolment-process/" text="APPLY NOW FOR THIS NON-EMERGENCY PATIENT TRANSPORT OFFICER JOB" ]