What is the Diploma of Emergency Health Care?

What is the Diploma of Emergency Health Care?
The HLT51015 – Diploma of Paramedical Science will soon be replaced with the HLT51020 – Diploma of Emergency Health Care. These changes are typical within the health care sector and are happening under instruction from the Ambulance and Paramedic IRC.
The new HLT51020 – Diploma of Emergency Health Care is not only a name change, some the core Units of Competency are being updated to reflect the future demands of the industry.
Units of competency being updated in the Diploma of Emergency Health Care include:
CHCDIV001     Work with diverse people
CHCLEG001     Work legally and ethically
HLTAAP002     Confirm physical health status
HLTOUT001     Implement safe access and egress
HLTOUT005     Assess and deliver standard clinical care
HLTOUT010     Communicate in complex situations to support health
HLTINF001      Comply with infection prevention and control policies and procedures
HLTWHS002    Follow safe work practices for direct client care
HLTWHS006    Manage personal stressors in the work environment
Why are these changes happening?
The health care sector is becoming ever more robust as patient care becomes more demanding due to continual changes in society. It is of no surprise that the emotional and physical burden on paramedics can be challenging. The proposed improvements to the curriculum will help health care workers and Paramedics cope with life out in the community.
What you can expect from studying the new HLT51020 – Diploma of Emergency Health Care?
You'll be a qualified first responder medic in 18-24 months
Study in your own home or favourite coffee shop
Nationally accredited training package HLT51020 – Diploma of Emergency Health Care
No prerequisites – join the course at any time, no matter your current experience
Flexible payment options to help manage the cost of your learning
You can use the Diploma to get an offer from a university to study your paramedicine degree
–
Why study the Diploma of Emergency Health Care?
By taking on the HLT51020 – Diploma of Emergency Health Care you'll be empowered with the skills required to effectively manage life-threatening situations for a patient. You will gain the skills and knowledge of which equipment to use, drugs to administer as well as the effective procedures to save a life. This course is not just a first-aid course with a little extra thrown in at the end. The qualifications are Nationally Recognised and authorise the use of life-saving procedures, drug administration and clinical decision-making.
As the highest level of education in the non-tertiary education sector (university), the HLT51015-Diploma of Paramedical Science takes you further than the to be released HLT31120 – Certificate III in Non-emergency Patient Transport; existing qualification is the HLT31115-Certificate III in Patient Transport or the to be releasded HLT41120 – Certificate IV in Health Care; or the current HLT41115- Certificate IV in Health Care; and enables you to get a good job in the pre-hospital private emergency health care industry.
This means you can work as a medic in industries such as mining, oil & gas, offshore rigs, sports events and public gatherings, maritime and a whole lot more.
NOTE: the diploma does NOT mean you are able to work for a State Ambulance service as an Ambulance Officer/Paramedic. The minimum entry requirement for these types of jobs is a Bachelor of Paramedic Science degree and registration with the Paramedicine Board of Australia and AHPRA.
Can the Diploma of Emergency Health Care get me into university?
Yes. If you're ready to dive head first into paramedic study, this HLT51020 – Diploma of Emergency Health Care will teach you everything you need to begin your rewarding career saving lives as a paramedic/medic. This will give you fantastic leverage into the Bachelor of Paramedic Science degree; and with the potential of receiving credit points off the degree.
How do I study the Diploma of Emergency Health Care?
Just like the current HLT51015 – Diploma of Paramedical Science, the new qualification is an online course for the most part, although there are 2 sets of clinical workshops to attend after about 10 months of independent study. Studying this course means you don't have to attend a physical location every day to study. Your stress levels will be reduced because you don't have to travel too and from a physical location, dealing with traffic problems, parking fees and time away from your family and friends. Online study is the perfect, flexible learning options over an average diploma study period of between 18-24 months.
The design of the training course allows you to immerse yourself in paramedical study without having to completely change your lifestyle – so you can keep working and earn as you learn.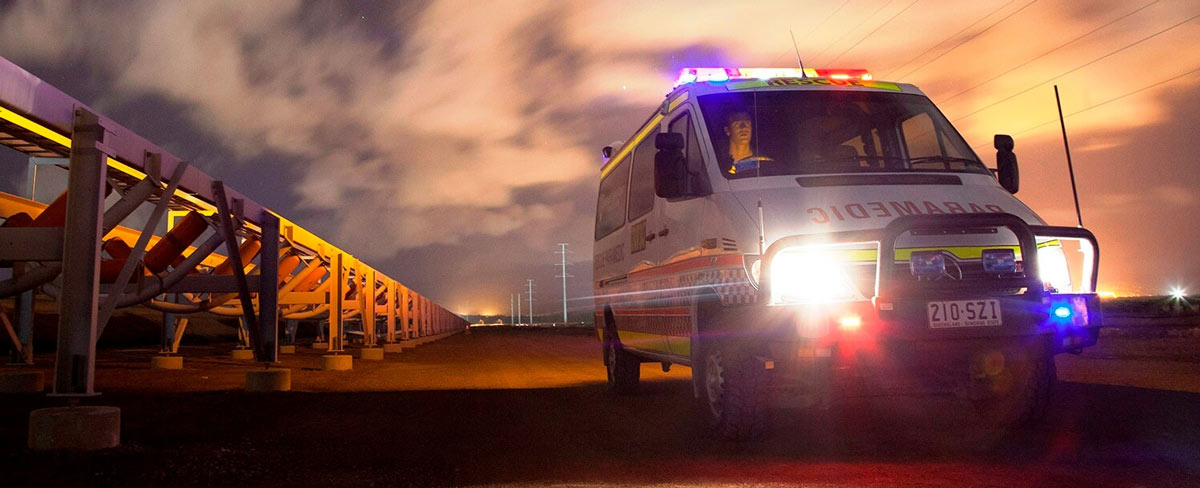 Hands-on clinical workshop training?
A big part of your learning comes from experiencing the clinical workshops. This is where you get to put into practice the theory you've learned. As the diploma qualification is highly-regarded, there is  2 x 7 day workshops (to be completed after passing 10 subjects) and a 7 day clinical workshop to be completed after studying the in-depth subject about how to confirm physical health status.  There are currently training venues on the Gold Coast, Victoria, NSW and WA.
It's here at the clinical workshops you will meet other students and together work through many challenging and equally exciting real-world  emergency medical scenarios. There is also a requirement to complete 2 blocks of clinical placement (240 hours work experience) which can be completed with local event medic contractors, hospitals and medical suppliers.
You'll need to have an unrestricted Driver's Licence plus Police Clearance and a Working with Children check when you have qualified.
---
Reach out to us today by clicking here or phone us on (07) 5520 2522 and talk with our friendly team on how you can get on the fast track to becoming a paramedic!