Paramedic Job for ERS in Mackay

Paramedic Job for Executive Risk Solutions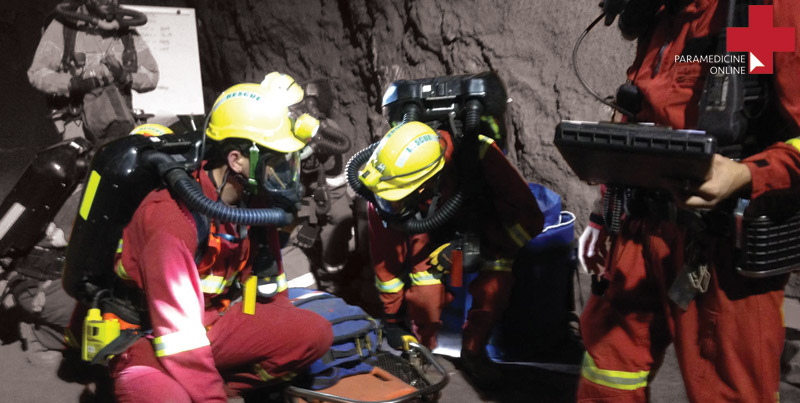 Wanted: Full Time Paramedics in Mackay Coalfields. ESO jobs
Executive Risk Solutions, deliver emergency management service solutions to diverse clients, is searching for highly skilled paramedics.
A medical team in Mackay Queensland is being organized and it requires competent paramedics to be part in the roster. As an organization that remains responsive to the health care needs of its clients, it carefully selects qualified individuals to be part of its solutions provided to its clients.
Rotational rosters involves a Drive-in-Drive-out from Mackay. Full-time paramedics assigned will be responsible for daily health care service operations, emergency response, maintenance of site personnel well-being, and other occupational health care functions within their scope of practice.
Location: Mackay
Work Type: Full-time
Classification: Mining Resources Energy/Health, Safety, and Environment
Requirements and Qualifications:
Military qualifications recognised
Drive Vehicles Under Operational Conditions (PUAVEH001B);
Authorised Drug Collection Officer (HLTPAT004);
Certificate II in Security Operations and QLD License;
National Police clearance (current to within 6 months of appointment).
Right to live and work in the location.
The Employer: Executive Risk Solutions
Executive Risk Solutions (ERS) is an innovative, forward-thinking supplier of paramedics to the mining sector and is here to help you. They're focused on developing and delivering best practice solutions. With head offices in Perth WA and established in 2008, ERS has positioned itself as an Emergency management specialist of choice for many companies, particularly within the Resource and Oil and Gas industry.
Additional Requirements:
Applicants must have a high level of personal fitness and physically be able to conduct all tasks of a Paramedic.
Pre-employment medicals and functional capacity evaluations are conducted prior to offers of employment.
Apply for this paramedic job with ERS here
Click APPLY NOW  to submit your application. You may also send it to hr@executiverisksolutions.com.au. Only successful applicants will be contacted.