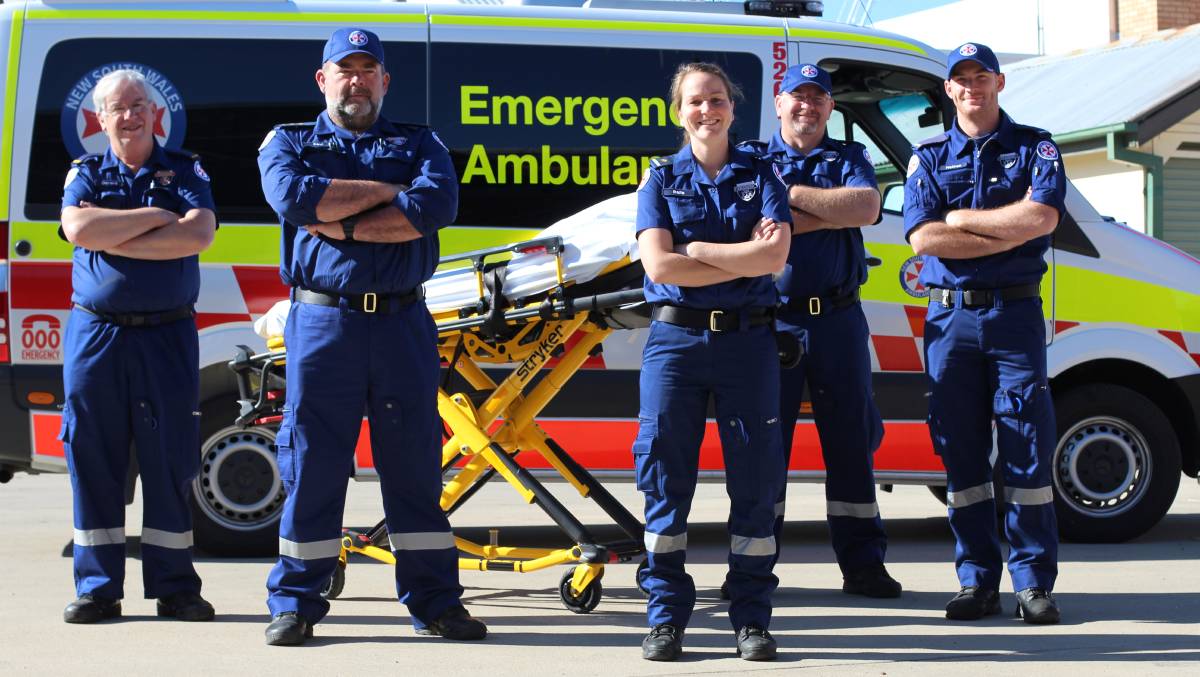 Do you love helping people?
Do you dream of a more exciting career?
Dream of becoming a paramedic?
Wondering about credit transfer?
As a nurse, you already possess a wealth of knowledge which gives you an advantage to get begin an exciting new career as an Ambulance Officer, or medic in the private sector. Some people are quite happy to do a little bit extra study to fill in the education gaps between being a nurse and an emergency first responder. Having already gained a degree as an RN, the thought of more years at uni and another HECS debt could be daunting.
If you're already working as a nurse, degree-qualified or not (EN, RN), you'll be familiar interacting with paramedics and doctors; so you naturally possess the wisdom and experience to make it easier to transition into emergency health study. Studying paramedicine means you will be expanding on an your established medical knowledge base. Practical knowledge is one thing; although to have existing hands-on experience provides the confidence you seek to make that jump to paramedicine easier than you think.
Jobs you can you do in the private sector
Emergency medical technician (EMT)
Private patient transport officer (PTO)
Non-emergency patient transport (NEPT)
Ambulance attendant (AT)
Industrial medic
Emergency medical technician (EMT)
Event medic (sports, music etc)
Basic life support medic (BSLM)
Bridging that study gap.
If you're thinking of giving yourself more career options, you can consider the HLT51015 –  Diploma of Paramedical Science. The diploma covers many topics you will already be familiar with as a nurse, such as;
Interpreting and applying medical terminology and complying with infection prevention control in the workplace. Communicating with patients on all levels, working legally and ethically, adhering to policy and procedure; and of course, working with a diverse range of cultural and ethnic people.
As a nurse, your role is to provide care in the contained environment of a hospital, whereas Paramedics follow different rules when assessing patient's physical health status. As Paramedics find themselves in different locations throughout the day, they face a very different set of challenges.  Noisy, dangerous roads, ast-moving-traffic, difficult terrain, accessing all sorts of buildings and locations, not to mention dodging showers, keeping warm and being on the lookout for hazards at all times.
The real difference between nurses and paramedics becomes clear when you consider every patient a paramedic visits means another unique location; it takes a sharp pair of eyes to make each patient interaction as good as it can be. With this in mind, we're sure you'll begin to see why transitioning into pre-hospital care means learning a total new set of skills – yet the rewards are too numerous to mention here.
Paramedics are reactionary and think fast on their feet. They quickly assess their patient(s), deliver care on the spot and do their best to calm and stabilise them; with the next priority being the safe removal from their current location to the ambulance. Oftentimes, in an emergency situation such as a vehicle accident, paramedics are called to manage the emergency and non-emergency scene; show leadership and work well in teams.
There are also the self-reflective practices a pre-hospital medic/Paramedic must consider to ensure they understand how their work activities may require them to take time out, to reflect on how well they handled that last call-out; and to be comfortable managing their stress levels and be resilient enough to cope with the demands and responsibilities of the job.
That said, the paramedical industry is one of excitement, unpredictability, autonomy and adrenaline rushes. Paramedics are masterful communicators and are naturally gifted with high levels of emotional intelligence.  They control most of the decisions made as part of their working day. They decide which treatment is most suitable to the patient and make super-critical decisions daily. Paramedics enjoy career where saving lives, helping people, forging life-long friendships with your work colleagues and giving something back to the community are your biggest motivators.
Once you have completed the diploma, you may want to continue your education at university. Once you have the degree, careers as an Ambulance Paramedic are at your fingertips.
Ambulance Paramedic (registration required with AHPRA)
Emergency services officer (ESO) in the resources sector (mining, oil and gas)
Ambulance transport attendant (ATA)
Emergency medical technician (EMT)
Private patient transport officer (PTO)
Emergency medical technician (EMT)
Industrial medic
Advanced life support medic
Course Delivery
Courses are delivered online and include face-to-face practical workshops in QLD, NSW, VIC or W.A. There is a private Facebook group where students gather to ask questions and learn from one another. This is the perfect hangout to accelerate your learning.
The clinical workshops are where the fun begins; because it's here you get access to the ambulances, cardiac and defibrillator equipment, stretchers, skills stations, stair chairs and a wealth of other cool paramedical training equipment.
Testimonials
You wanted some feedback, I'd seriously give it a 10/ 10, everything went well. I didn't mind it being just you and me in the meeting as I got more attention to where I was up to in the course which was great. I also didn't mind just sitting and listening.
Michael
I learned a lot in the two weeks. I was pleasantly surprised, before I came up I was starting to wonder if I was cut out for this type of job, but this reaffirmed that this is what I want to do.I have learned that I can come into a situation quite calm and communicate well with patients and my partner. I learn a lot better in a practical situation so it was a good way for me to see what I am capable of learning.
Jackson
Brendan has a great teaching style. He changes his style to teach each student how they need to be taught. It's great and helps everyone get the most out of the 2 weeks.
Martin
I enjoyed your course and gained a lot out if it and will be able to deliver a much higher standard of care as a result.
Peter