Lady Loretta Mine Paramedic Mining QLD, Australia

Paramedic Mining QLD, Australia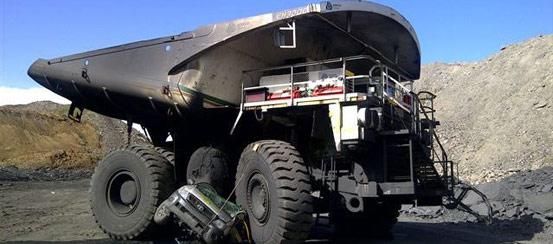 12/9 Rotating Roster
Long term project commencing 2018
About the Role
Redpath Australia are seeking Paramedic's for its long term Lady Loretta Mine project commencing early 2018. All staff positions will be a 12 days on, 9 days off roster.
All local Mount Isa and Cloncurry residents are encouraged to apply. FIFO will also be available from Brisbane and Townsville.

Key of Duties
Work within the response guidelines to ensure efficient and appropriate response to emergency and non emergency calls.
Undertake a thorough clinical assessment of patients to identify illness or injury and plan and initiate appropriate patient management consistent with Ambulance protocols and the Paramedic scope of practice.
Manage, administer and/or supply medication and treatment according to relevant legislation, regulations, guidelines, policies and procedures
Provide effective care during the transport of patients, including retrieval or escorted patients, suffering from illness, injury or disability which may be physical, mental, acute or chronic to facilitate safe arrival at the required destination.
Skills and Experience:
Qualification in Paramedic clinical practice as stipulated in Ambulance policy and current unrestricted Light Rigid Australian drivers license (manual specification) with good driving record in accordance with Ambulance policy.
High standard of clinical care and knowledge to provide effective out of hospital patient care in diverse situations.
Listening, oral and written communication skills to collect, record and convey clear,concise and accurate information in the completion of patient health care records and written reports, by radio, telephone and in person.
Ability to pass a pre-employment medical including drug and alcohol screening;
Current manual drivers license
Demonstrated ability to work with minimal supervision;
A safety approach in keeping with Redpath's principle Safety – First, Last and Always.
Benefits 
All Paramedic positions will be a 12 days on, 9 days off roster. Redpath is the type of company where you can sink your teeth into a challenging role, get hands on experience and receive learning & development opportunities with experienced personnel.
About Redpath
Operating since 1962, The Redpath Group provides technical and operational expertise to the mining industry globally, with a reputation for providing innovative solutions utilizing modern technology.

Would you like to Apply?
To apply for this Redpath Mining paramedic role, click on the "Apply Now" button: reference number 1912-2584-PAR
[maxbutton id="7″ url="http://www.redpathmining.com/careers/?JobId=3001&p=~%2fCandidates%2fShowJob.aspx" text="APPLY NOW "]