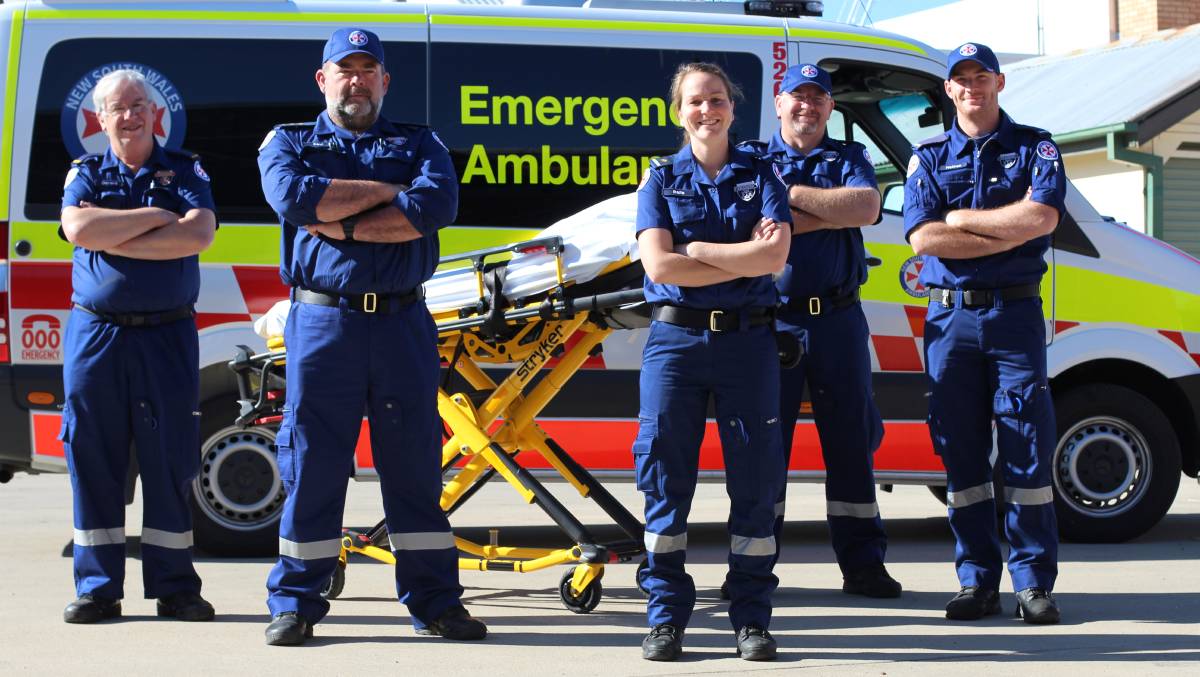 Are you ready to make a positive change in your life?
Do you seek an exciting career meeting new people every day?
Is living an inspired life important to you?
If you've wanted to pursue a career in paramedics but just kept putting it off, this is the perfect path. Life can get in the way, you fall into a job and before you know it you might have a couple of kids, a mortgage and you have forgotten about your dream to save lives.
We help you transition into a career as a paramedic and make the process simple and rewarding.
The benefit of online study is you don't need to change what you are already doing. You can start studying straight away and obtain the required qualifications to make the transition into the paramedical industry without needing to give up your day job.
Where to start
There has been a lot of changes in the emergency health care sector lately. Existing qualifications have been improved and updated to align with the future needs of the pre-hospital emergency health care sector. This means the skills you will learn are exactly what the industry needs, now, and well into the future. You'll not have to worry about learning outdated procedures or working with old technology. This training is the best, most relevant paramedical training you can get if you're looking to begin a career (a very long career, full of opportunities to develop your skills further) saving lives and making a real difference.
The Certificate IV in Health Care is the best place to start and if you've got any related industry experience or completed any related study, you should get RPL credits for some of the units reducing the amount of time and money your Certificate IV incurs to you. You can study anywhere! At home, work, or even your favorite cafe and fit your your pre-hospital emergency health care course in around your lifestyle.
Upon completion of the Certificate IV in Health Care (Ambulance) you can start working in the industry. Studying in your own time and at your own pace means you can hold this qualification in as little as 12 – 18 months and step into roles such as:
Basic Life Support Medic (BLS)
Emergency Medical Technician (EMT)
Emergency Patient Transport Officer
Emergency Medical Dispatcher (Call Centre)
Pre-Hospital Emergency Health Care First Responder
Medic
Ambulance officer working in patient transport
Industrial Medic in oil and gas, mining, construction, aviation and maritime
Private Patient Transport Officer
Non-Emergency Patient Transport Officer
Event Medic
Further Study
If further study interests you, you can move into the Diploma of Paramedic Science (superseded by the HLT51020 – Diploma of Emergency Health Care). The diploma is an advanced-level course, and will provide you with the skills necessary to step into higher level emergency health care roles, such as:
Medic in the mining, offshore, construction, manufacturing, hospitality, sports and tourism industries
Onshore and offshore oil & gas medic
Industrial medic
Medic in the maritime industry
Remote area medic
Event medic
Emergency Services Officer (ESO)
Search and Rescue Volunteer with the State Emergency Services
So much more (Contact Paramedicine Online to get more info)
Once you have completed the diploma, many graduates decide to take their career further by going to university to study a paramedicine degree, usually a Bachelor of Paramedic Science. Once this has been completed, there are many career opportunities waiting, such as:
Ambulance Paramedic working with a State Ambulance Service
Emergency services officer – advanced
Industrial medic
Advanced life support
Ambulance paramedic
Ambulance transport attendant
Emergency medical technician
Private patient transport officer
Ambulance attendant
Emergency patient transport officer
Emergency medical technician
You may want to explore the option of further study and obtain the Bachelor of Paramedic Science .
While you study
We recommend that you do some voluntary work experience during your studies. There are many organisations who are accountable for providing staff for various events from basic First Aid to Intensive Care Paramedics.
Another way to get experience is to work as an event medic (concerts, festivals, fairs, etc). This will give you a taste of the job, as well as giving you hands-on experience. This is the perfect opportunity to make new contacts within the industry; real people who can help you get experience during your paramedical education journey.
Course Delivery
Courses are delivered online and include face-to-face practical workshops in QLD, NSW, VIC and WA.
The workshops are where the fun really begins; because you get access to the ambulance vehicles, defibrillator equipment, ECG machines, stretchers, communication equipment, IV equipment, patient monitoring tech – and a whole lot more.