Emergency Services Officer Jobs Perth PWR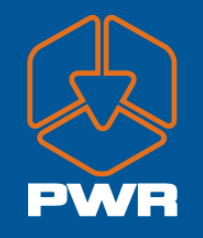 Calling All Emergency Services Officers FIFO from Perth
Emergency Services Officer Jobs Perth PWR
PWR are a team of qualified and respected professionals who are at the forefront of safety & risk management. Providing specialist services to the Mining & Resources Industry in Australia and around the globe, they have a proven operational record across all industrial environments.
PWR are currently seeking Emergency Services Officers to cover their casual shifts they have available throughout Regional WA. These roles will be responsible for covering the medical and emergency response services on site to maintain a safe environment for all. [Emergency Services Officer Jobs Perth PWR]
*These roles are FIFO from Perth or DIDO from the Pilbara and South West area*
Location: FIFO Perth or DIDO Pilbara region
Work Type: Casual/Vacation
Mining, Resources & Energy – Health, Safety & Environment
Qualifications & Experience Required:
Certificate IV Healthcare (Ambulance) or higher
Certificate III Mine Emergency Response and Rescue or Public Safety Fire Fighting Operations
Including as a minimum: Operate Open Circuit Breathing Apparatus; HAZMAT, Wildfire/Urban/Structural Firefighting; Vertical Rescue; Confined Space Rescue & Road Crash Rescue, Operate Pumps.
Drug and Alcohol Testing Certification
Valid Driver's Licence
3 + years of industrial emergency response experience is essential
Knowledge of WA state emergency management procedures and policies
Knowledge of WA OHS Act and Regulations
High level of computer skills in Microsoft Office – Outlook, Excel, Word and PowerPoint
Excellent communication skill (written and spoken/reporting)
Excellent customer service & interpersonal skills
Ability to work in a team environment & autonomously
Excellent personal presentation
Previous experience in emergency response sector
Underground experience desirable
Emergency Services Officer Jobs Perth PWR
Other Qualifications:
Cert IV Occupational Health & Safety
Cert IV Training & Assessment TAE
Rio Tinto Inductions – Iron Ore Essentials, Lockholders
Issuing confined space, working at heights and hot work permits
Current Advanced Life Support
Operate and Maintain 4WD
White Card
Volunteer with DFES and/or St John's Ambulance
MSIC Card, National Police Clearance
The employer: PWR
PWR (Paull & Warner Resources) offer a completely integrated suite of services and products 
focused on the clients safety, emergency and rescue needs. It provides the resource and 
construction industry with a professional and complete service encapsulating all aspects of 
risk management from emergency personnel, equipment and training.
Their senior management team have worked hands on in the Resource, Mining or Construction Industry for most of their careers. They have gained a wealth of experience on mine and construction sites as well as in other personnel and emergency response companies.
They strive to continuously improve and use that wealth of knowledge gained first hand to ensure PWR remains at the forefront of the industry.
Apply for this Emergency Services Officer Job Perth PWR
Click [maxbutton id="7″ url="https://www.seek.com.au/job/34832798?type=standout&userqueryid=2bfa2d5e0ca84e6960c91d5f400b226e-0231923″ text="APPLY NOW"]  to view the original job post and to submit your application.