Emergency Response Trainer Australia RECEO Solutions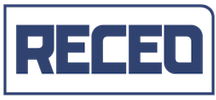 Hiring: Emergency Response Trainer Australia RECEO Solutions
RECEO Solutions Emergency Response Trainer Australia
RECEO Solutions, an organization that provides Emergency Response Services and Emergency Response Training to industrial construction and resources, has an opening for an Emergency Management Training Specialist.
It is offers immediate start opportunities along a supportive field-based working conditions. A progressive career growth for applicants willing to develop knowledge and skills as an International Emergency Response Trainer. Job also involves working in Western Australia and Asia Pacific regions with site-based teams.
Location: Australia
Classification: Healthcare & Medical Ambulance/Paramedics
Requirements and Qualifications:
Certificate III Mine Emergency Response
Certificate IV Pre-Hospital Care is optional but preferable.
Certificate V Training and Assessment
Certificate II or Certificate III Security
Heavy Rigid Drivers Licence
Certificate III Public Safety or higher qualifications
Background in Mining Industry
Experience working in Government or Private Institutions as an Emergency Response Personnel
Experience with Underground Emergency Management is desirable.
Possesses Facilitation of RII30715 Mine Emergency Response
Available client assistance for emergency protocol solutions.
Capable of working independently and in different teams.
Proficient mathematical skills and good critical thinking skills.
Excellent communicator in both verbal and written forms.
The Employer: RECEO Solutions
RECEO Solutions (RECEO) was formed in 2004 to provide specialist risk management services to the resource, construction and utilities service industries. RECEO is a Registered Training Organisation (No. 51786) regulated by the Australian Skills Quality Authority (ASQA) and provides Nationally Recognised Training, including qualifications within the Australian Qualifications Framework.
Apply for this emergency response trainer job with RECEO Solutions here
Click [maxbutton id="7″ url="https://au.jora.com/job/Emergency-Management-Training-Specialist-c8911daa59879e6f9bb11409a56612df?from_url=https%3A%2F%2Fau.jora.com%2Fj%3Fa%3D14d%26l%3D%26q%3DParamedic%26sp%3Dfacet_listed_date%26surl%3D0%26tk%3DOQsteb0xhnTdNd0T6ey1-N6eiOYbyCHIIMbyxS5qp&sl=&sp=serp&sponsored=false&sq=Paramedic&sr=5&tk=OQsteb0xhnTdNd0T6ey1-XthYVfdyB3LPWWoUX1Fl" text="APPLY NOW"]  to submit your application.