Emergency Response Officer Job Kwinana Beach Alcoa Corporation

Hiring: Full-time Emergency Response Officer in Kwinana Beach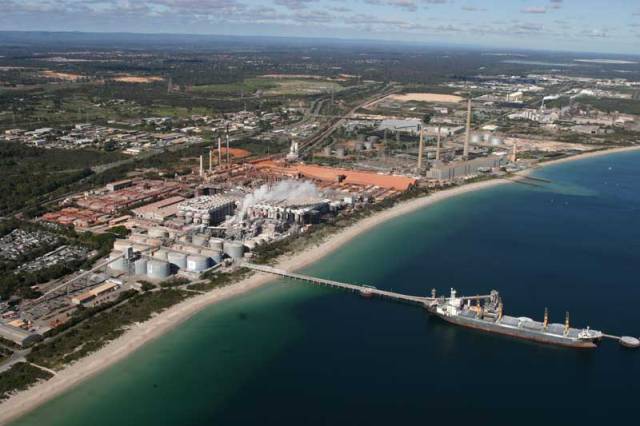 Emergency Response Officer Job Kwinana Beach Alcoa Corporation
Alcoa Corporation operates as a global producer of aluminum products. Its operations tackles all aluminum dependent industries. It is currently open for the position of Emergency Response Officer for their group in Kwinana Refinery.
The Emergency Response Officer Job Kwinana Beach Alcoa Corporation job involves a 12-hour shift roster, reporting to the Safety Supervisor, working with a small team in the main Security Office.
Other responsibilities include:
On-site emergency response and first aid treatment.
Site access control and administration.
Conduct inspection and security patrols.
Hearing and Respiratory Protection Fit Checking.
General health and safety tasks.
Short term inductions for visitors and contractors.
Duty of care on back shifts.
Location: Kwinana Beach
Work Type: Full-Time
Classification: Healthcare & Medical Ambulance/Paramedics
Requirements & Qualifications:
Certificate IV in Health Care (Ambulance)
Recent Police Clearance
Class A and HR Licenses
3 years First Aid/Emergency Response Experience
Knowledge of Mine Safety
Drug Tester Qualification
Certificate II in Security
The Employer: Alcoa Corporation
Since the dawn of the aluminum industry, the name Alcoa has been synonymous with operational excellence and leadership in the production of Bauxite, Alumina and Aluminum products. We invented the aluminum industry in 1888 and we continue to innovate with new technologies and processes.
World's largest bauxite mining portfolio
An attractive global alumina refining system
Optimized aluminum smelting network
Innovative cast products network
Flexible energy portfolio
Maximizing synergies between can sheet and other Alcoa markets
In today's aluminum market, where lean operation is critical, our comprehensive portfolio of assets and our operating experience make Alcoa uniquely built to lead. We are known worldwide as a values-based company that holds to the highest standards of excellence–operational, environmental, and ethical—as essential for our business. We never stop looking for ways to be more productive, efficient, innovative and sustainable in order to deliver the best products and outcomes to our customers and shareholders.
Apply for this Emergency Response Officer Job Kwinana Beach Alcoa Corporation here
Click APPLY NOW  to submit your application.